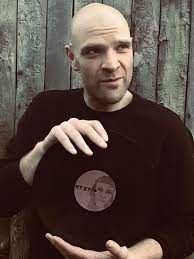 Techno, just techno.
Antony Doria was born in Belgium in 1981. Inspired by notorious Belgian techno night club Fuse, he began to explore mixing himself – via the influences of DJ Pierre and Dave Clarke.
In 2008 Antony Doria, in the alias Homme Studio released a single through Eltronic Fusion, which was followed by a remix by Dave Tarrida on the special edition series of Sydney label Hypnotic Room in 2009, and the release of a remix of Kid606 on the label Tigerbeat6, following on from a competition. His music has also popped up. In 2016, under his real name, Antony Doria, he decided to concentrate solely on techno. He released a single on NB Records in 2016. For May 2017 is planned an EP on the label of Rebekah, Decoy.
Aktuelles Release: Ben Sims -Tribute – Symbolism
Aktuelles DJ Set: