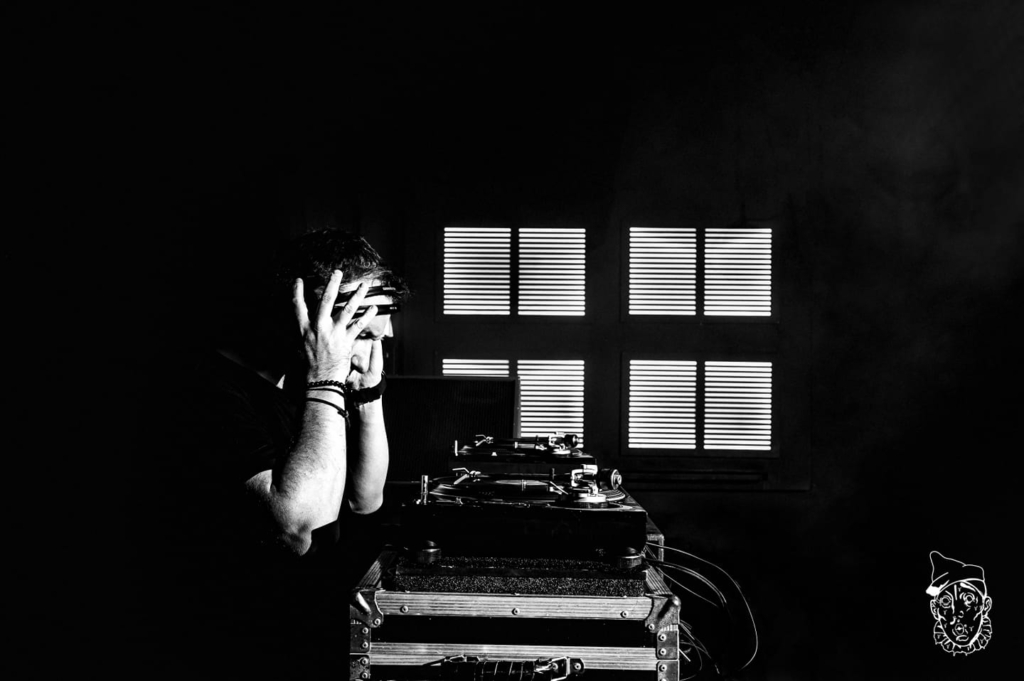 With an uncompromising underground techno ethos, Lee Holmans background stems from his unwavering dedication to music.
Perfecting his sound in clubs, he plays a mix of deep, raw and energetic Techno which has enabled him to build a solid reputation internationally.
Performing in clubs since the late nineties, he has travelled throughout Europe, North America, South America, Asia and everywhere in between, compounding a reputation for his unique vision on Techno..
His worldwide Bookings as a Live Act and as a DJ have unlocked opportunities to share stages with some of Technos best, appearing in prestigious underground venues such as TRESOR Berlin, Corsica Studios London, 8Bahn Arnhem, Sub-Scape Antwerp, Move Medellin, Tag Chengdu, Arkham Shanghai, Nechto events Kyiv + many more. A vinyl lover, DJ and collector, his vast record collection ensures he is ready for all event situations.
Production has earned him international applause, building a reputation for consistency, originality and delivering his dynamic sound on both cutting edge and classic Techno Labels. He has remixed for high profile artists such as Aubrey and has himself been remixed by Techno mainstays such as Orlando Voorn, Russ Gabriel, Mike Dehnert, Cassegrain, Roman Lindau and others. Appearing numerous times on EPs beside legendary and up and coming artists he has copper fastened his reputation as a skilled producer.
Founding the Kawl and more recently Demarcation imprints, support surged from established DJs such as Ben Sims, DVS1, Dave Clarke, Nastia, Ben Klock, Marcel Dettmann and many others.
Consistently, his releases have been frequent and in demand, with his production skills confirmed for Knotweed Records, Science Cult, Nechto, Mind Medizin and others adding to an already excellent discography.
With an ever expanding release schedule, combining remixes and his new label project called Demarcation, Lee Holman promises to be unrelenting in his definition of essential timeless Techno.