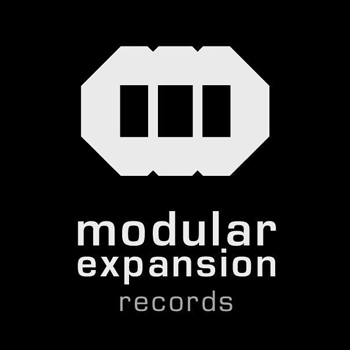 Modular Expansion has founded by George Apergis and has run successfully, since 1998. The name "Modular Expansion" is inspired from the first analog modular synthesizers of which different parts were connected between each-other, forming an expansion.
Modular Expansion Events were established in May 1998 in Athens. In 2012 the team creates also Modulation events series, for events in unique places. The team features a group of experienced people with specialized knowledge in the world of Techno, who put their efforts to distribute the culture of Techno music in Greece. In the end of the 90s began to host artists from the labels such as Tresor, Basic Channel and Chain Reaction, presenting the Berlin underground music vibe and making techno popular in the Greek capital. Founder of Modular Expansion known as George Apergis performs already in 2002 at the legendary old Tresor in Berlin. Counting in his history more than 1000 events and hundreds of guest artists like Adam Beyer, Alexander Kowalski, Truncate, Psyk, Ø [Phase], Rolando, Monoloc, Drumcell, Brian Sanhaji, Radial, Substance, Vainqueur, Johannes Volk, Pacou, Funk D Void, Dave Tarrida, Sender Berlin, Kevin De Vries, Distant Echoes, Subjected and many more. In 2012 founded the label of Modular Expansion which has been the baseline to follow up events abroad and especially in Berlin, with gigs in clubs like Suicide Circus, Berghain, Tresor, Sisyphos and many more.
Modular Expansion Records were established in 2012 and they already have plenty of artistic vinyls, cds and quality digital releases. In 2015 the release "00110001" by EMEX was powered by KORG Synthesizers and design by Anagram design won the Silver Award at European Design Awards. Label roster includes artists like EMEX, George Apergis, Brian Sanhaji, Alexander Kowalski, Subjected, Insolate, Developer, Truncate, Zadig, Studio 416, NX1, Johannes Volk, Dave Trarrida, Lee Holman, Ray Kajioka, Hommé, Module One, Mikael Delta, Lunatik, Unam Zetineb, Birth of Frequency, Absent, Nadjia Lind, Invite, Moving Thoughts, Alex Retsis, Axel Karakasis, Yotam Avni, Stardice, Scan Mode, Sender Berlin and many more.
Modular Expansion Podcast series have founded in 2013. They have featured a premier list of international artists and have received widespread recognition. Modular Expansion Podcast series have included exclusive sets from artists like Alberto Pascual, Alex Bau, Alexander Kowalski, Alexander Lukat, Arnaud Le Texier, Avadon, Axel Karakasis, Bas Mooy, Beroshima, Charlton, Damon Wild, Dave Ellesmere, Dave Tarrida, David Meiser, Diego Hostettler, DJ 3000, DJ Hyperactive, Drumcell, Dying, Echoplex, Eduardo De La Calle, Emex, Emmanuel, Endlec, George Apergis, Gez Varley aka G-Man, Heron, Jeroen Search, Jerome, Joachim Spieth, Johannes Volk, Insolate, Invite, Israel Toledo, Kata Mercado, Lee Holman, Liss C., Locomatica, Luigi Tozzi, Luke Hess, Mikael Jonasson, Miss Sunshine, Mistake Made, Muchine Man, Nadja Lind, Neil Landstrumm, Ness, NX1, Oliver Kapp, Patrik Carrera, Patrik Skoog, Philippe Petit, Plural, Radial, Ray Kajioka, Roberto, Roberto Clementi, Roman Lindau, Sender Berlin, SLV, Truncate, Unam Zetineb, and many more.