EMEX / GEORGE APERGIS
EMEX is the emergent techno project of George Apergis who is the owner of Modular Expansion.
George Apergis is an established techno DJ, with a career of more than 20 years in electronic and techno music. His first release was for Omega Audio in 2005 and after that followed releases and remixes in labels such us Bellboy, LCR, Paranoid Dancer, Sabotage and many more. He performs already in 2002 at the legendary old Tresor in Berlin, along-side the performances at Moog – Macarena in Barcelona, Neon in Moscow and Luzztro in Warsaw. His releases "Quelle" and "Ekhowax" on Modular Expansion with remixes from artists like Truncate, Zadig, NX1 and Johannes Volk were highly successful and they have been supported from worldwide artists.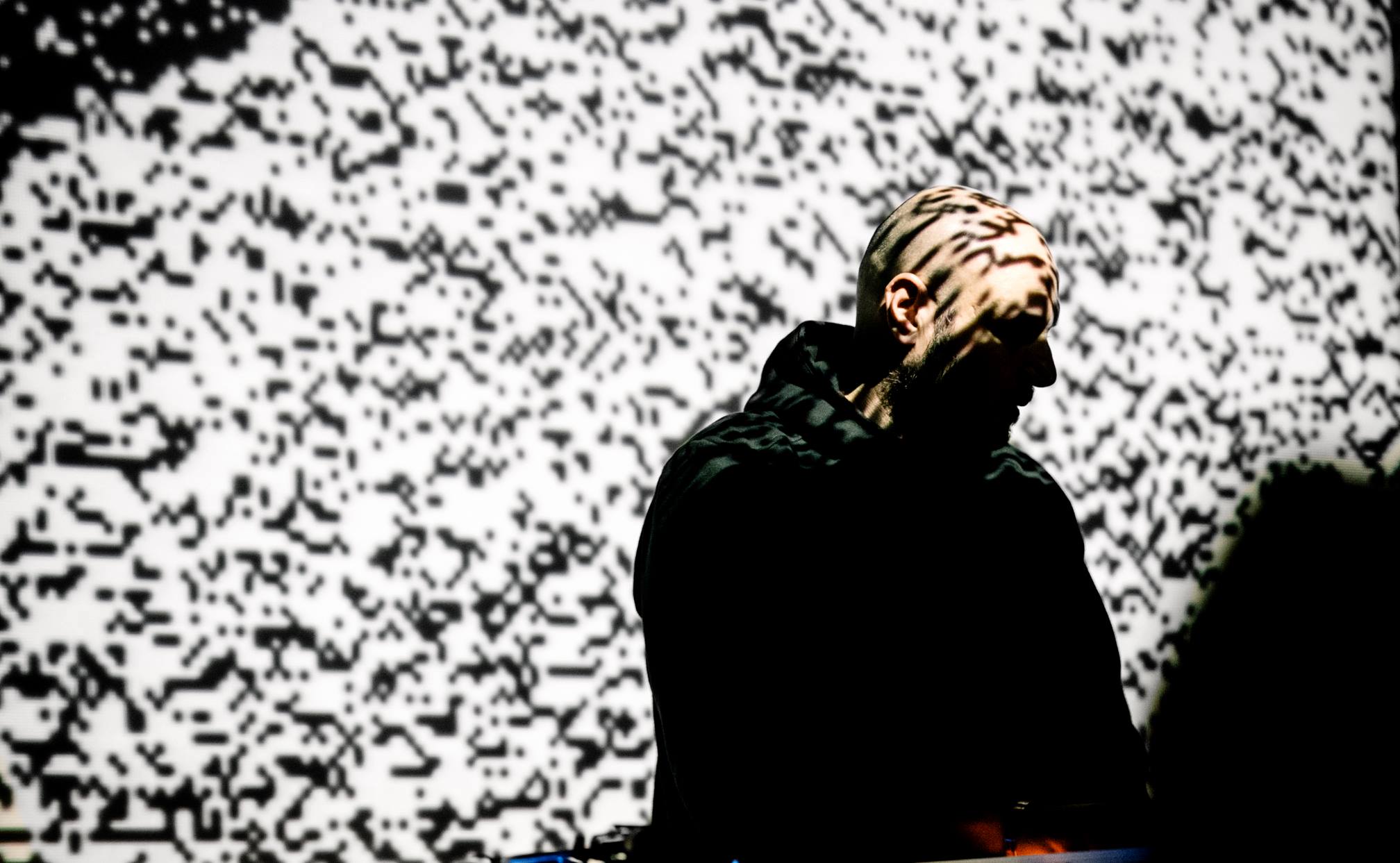 In 2014 George Apergis creates EMEX; an emergent techno project which his signatures sound is an eminent mix of hard techno beats, minimal acid synth-lines and dub chords. EMEX has releases on Modular Expansion, Etruria Beat, Syxt, Credo, Demarcation and Konsequent. EMEX has released already five vinyls on Modular Expansion. In 2015 released its debut vinyl powered by KORG, which entitled "00110001" and won the Silver Award at European Design Awards. Follow the releases of "Z80A", "Hyperion", "Zex" and "Mimas" on Modular Expansion along-side with the releases on Credo Records, Syxt Berlin and Demarcation Records. In 2019 did a bomb remix on Bastian Balders – Jukka on Konsequent records. This year starts with the release of "Himalia" on Etruria Beat of Luca Agnelli and "Zeuxo" on Syxt Berlin.
EMEX music has been remixed by artists like Alexander Kowalski, Brian Sanhaji, Subjected, Radial, SLV, Progression and Developer. Also, EMEX music has been supported by world-class artists such as Chris Liebing, Marcel Dettmann, Luke Slater, Tommy Four Seven, DVS1, Rødhåd, Jonas Kopp, Bas Mooy, The Advent, Ilario Alicante, Slam, Dax J, SNTS to name but a few. EMEX aka George Apergis plays dj-sets only with vinyls and has performed already alongside artists such as The Advent, Drumcell, Monoloc, Truncate, Terence Fixmer, Ø [Phase], Shifted, Answer Code Request, Subjected, Brian Sanhaji, Distant Echoes, Psyk, Kevin De Vries, Ness and many more. The results of EMEX success are the performances at Berghain, Tresor, Suicide Circus, Sisyphos, the legendary Clubs in Berlin, Werkhaus in London, Rashõmon and Städlin in Rome and at the most prestigious clubs in Athens.